A unique effort by Keep Alive to compile all Bollywood Artist's, Stars and Directors, who gave us memorable hits since the Bollywood Movie Industry started. This web site is dedicated by Keep Alive to the Bollywood. Please subscribe with your email or download our app and you will be connected to a simple but efficient calendar that will remind you of each important dates, birthdates and death anniversaries of your favorite Bollywood personality and also link you with their fan club, Wikipedia links and other important references, all under one view!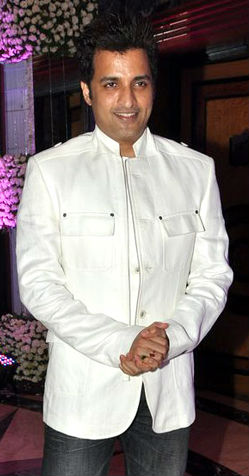 Name : Ganesh Hegde
Primary Role : Choreographer
50ᵗʰ Birth Anniversary on 10 Nov 2023
Famous Movies :
Vikram Vedha, Thank God, Happy New Year, Ra.One, Dum, Company, Indian
About :

Ganesh Hegde is a Tuluva Bunt, born on 10 November 1973 in Bombay (present-day Mumbai) to Tulu-speaking parents Harishchandra Subbaiah Hegde and Vidya Hegde. Hegde is known for his work in the Oscar-nominated film Lagaan and for his musical numbers in Company. Ganesh has choreographed stage shows, namely Temptations 2004, the Bollywood rock concert which toured America with stars such as Shah Rukh Khan, Rani Mukherjee, Preity Zinta, Saif Ali Khan and Arjun Rampal.
Wikipedia : Link